Day after day, he would turn up at her local cafe just as she was arriving. When she travelled interstate, he knew where she was and what she was doing. He turned up at her hotel, claiming to have coincidentally booked into the same venue.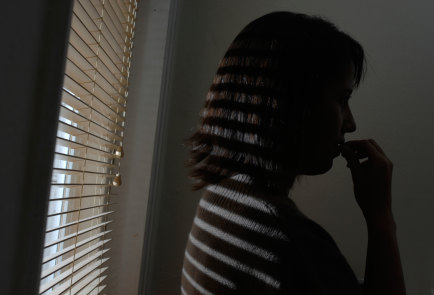 Finally, Melanie (not her real name) discovered he had been tracking her through a mobile phone he had given her – monitoring her location and text messages, and using the information to manipulate and stalk her.
Coercive control has only recently begun to be understood. Relationships Australia Victoria defines it as a pattern of controlling and manipulative behaviours, which can include isolating and monitoring a partner; denying them freedom and autonomy; gaslighting; name-calling and bullying; and limiting access to money and controlling finances.
New research by the Australian Institute of Family Studies shows the advent of digital technology has allowed abusers to adopt new strategies and opportunities for intimate partner violence.
For years, police and government agencies have recommended that women subjected to coercive control through technology try to mitigate their exposure to risk by removing themselves from online platforms.
"Log off from your life is what they're saying," Melanie said.
"It doesn't stop it, it doesn't keep you safe, and it doesn't help in any way. If anything it exacerbates the issue, which is what it did with me."